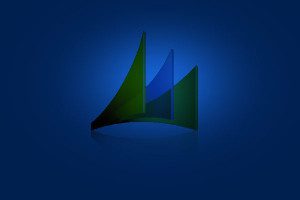 Microsoft CRM Planning & Deployment Services
For a swift and successful implementation of Microsoft Dynamics CRM it is important that each stage is carefully planned to ensure that little disruption occurs. Our CRM Business Analyst and Solution Architects analyze your existing business process and work cycle, gather business requirements and develop a plan for customization based on your needs. Deployment services include installation, configuration & post installation services. In addition to that, we provide hands-on assistance with setup and maintenance Processes, along with comprehensive training and support resources.
Microsoft CRM Data Migration Services
If you currently use any CRM software and decide to move to Microsoft CRM, we help you with data migration from your legacy software to Microsoft CRM. HexaCorp has years of experience in migrating data from systems of all sizes and complexities. We analyze the data structure in your legacy system and find the best way to import it into Microsoft CRM. What we offer is a migration process that will move your data into Dynamics CRM using the latest industry toolset at a lower cost & in a shorter time frame.
Microsoft CRM Implementation Services
Microsoft CRM implementation is a very methodological process and companies may encounter many risks if they don't do it properly. HexaCorp uses a proven five milestones methodology for implementation - envision, plan, design, deploy and support. In addition, our methodology provides a general risk mitigation guideline and framework for management of risks that might occur during implementation phase of a CRM system. Despite the size of your organization or scale of the project, this methodology will result in successful implementation of Microsoft CRM in an efficient manner.
Microsoft CRM Customization Services
Microsoft Dynamics CRM has in built tools to enable end users to deploy a range of standard customizations. Detailed CRM customization provides endless possibilities, enabling the Microsoft CRM solution to be adapted to suit the workflows of the individual business. It empowers the end user to operate at optimum efficiency, enhancing customer service levels and improving overall profitability. Our team of CRM experts will work closely with you to gain a full understanding of your business before tailoring the Microsoft Dynamics CRM solution. We can help you meet your specific business needs through CRM—but in an easy and affordable manner that ensures high return on investment.
Microsoft CRM Advanced Portal Solutions
Advanced CRM portal offers cost-effective, web-based software solution to provide your users with the information that they need. It acts as an aggregator for content, functions and features using web-based technology and dynamic channels. Using custom portal will reduce business costs and enhance productivity by providing user-specific access to information, applications, and business processes from a web portal. Our team of CRM experts uses XRM & Adx studio portals to transform your Microsoft Dynamics CRM system into a powerful web engagement platform. This allows your customers, prospects and business partners to securely access your CRM data through their PCs, tablets, mobile phones or other devices.
Microsoft CRM Support Services
HexaCorp is a Microsoft Silver Certified Partner which highlights our strong commitment to providing high quality customer service. All members of Microsoft CRM technical support team undergo rigorous training and testing to ensure that they are best placed to efficiently and effectively handle any technical issues through remote access support. In addition to that, we have 24x7 technical and functional assistance supported by well-equipped infrastructure to be at your assistance at all times via telephone, email or web support.