SharePoint Enterprise Portals
HexaCorp helps companies set up Enterprise SharePoint portals that enable easy access content repositories for employees and shareholders while maintaining control over the data.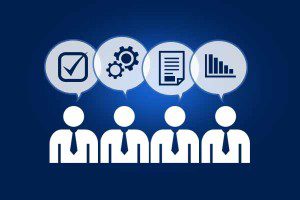 [bliccaThemes_section_title align_style="text-center" header="SharePoint Enterprise Portals" style="sepstyle2″ font_size="45″ title_color="#002050″]
Once data is organized with appropriate content management and reporting tools, it must be accessible. This is best done through a secure Intranet and/or Extranet portal. The implementation of either solution however, can be complex and challenging.
HexaCorp helps companies set up portals to access data repositories easily. Access can be granted to anyone from employees to shareholders while maintaining internal control over the data. SharePoint Server portals are secure and highly scalable with an architecture that can expand to meet your needs.
Intranet Benefits
Consistent corporate image.
Centralized area for sharing and working cooperatively.
Eases user workloads.
Information and knowledge sharing.
Less risk of information loss.
Extranets
We build extranets that allow business partners, customers, vendors or board members to share information twenty-four hours a day. Extranets are not accessible to the general public. All users will be in an approved group whose access is managed by a login and password. Extranets can be used for numerous functions that:
Share information securely.
Provide documents and reports.
Encourage online ordering and tracking.
Design & User Experience
HexaCorp's digital team takes concepts from inception to completion covering all aspects of a digital/media design. The end result will be engaging and measurable portals that reflect the company's objectives, brand values and user needs.
The foundation of our design process is a consistent IT architecture that ensures the user experience is intuitive, seamless and easy as possible. Our designers' inventiveness will ignite ideas for your business with clean, simple, usable and visually pleasing images.
We build your website with one thing in mind: Return on Your Objectives. We believe your audience will want to return if their digital experience is enjoyable. HexaCorp offers practical thought leadership and in-depth understanding of how users interact. We conduct consultations, surveys and audience interviews to build quantitative and qualitative research methodologies.
HexaCorp develops scalable information architecture that will satisfy your current and future development. We help clients establish their objectives in alignment with their online audience. Whether it's an internal audience that has outgrown their original structure or requirements or an organization having problems creating taxonomy, we ensure success.
Creative Concepts
For clients content with their established brand, we provide creative concepts and innovative ideas based on the look and feel of the current brand. We create a design foundation that produces new and exciting concepts with copywriting, photography, styles and graphic design. Clients looking to create a new brand or reposition an existing brand will be impressed with the new creative perspective HexaCorp can provide.
Template Design & Optimization
Once a creative concept is agreed upon, the many pages that make up a site design are produced. We work from agreed wireframes to develop a set of pages that exhibit design principles for each page. Best practices for usability and accessibility are applied to the templates to assure optimum user experience .Template design services range include:
Site content.
Form design.
Definition of key points.