SharePoint Cloud Migrations
Our proven SharePoint migration processes and practices ensures a smooth transition from on-premises SharePoint to SharePoint Online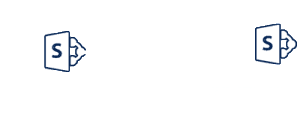 [bliccaThemes_section_title align_style="text-center" header="SharePoint Cloud Migrations" style="sepstyle2″ activate_animation="" font_size="45″ title_color="#002050″]
Office 365 SharePoint online delivers the powerful features of SharePoint platform without the associated infrastructure and maintenance cost. Flexible deployment options available in SharePoint online ensure that organizations still retain the control of data while meeting their business requirements.
HexaCorp SharePoint Migration Services has helped several organizations move their on-premises SharePoint sites and applications to SharePoint Online. Our SharePoint migration experts have extensive experience with SharePoint migration process and are familiar with the pros and cons of the leading SharePoint migration tools like Sharegate, Metalogix, AvePoint, Quest etc.
We consider SharePoint online migration as not just moving data from one location to another but as an opportunity to analyze the on-premises SharePoint environment and determine if a cleanup ad re-architecting would provide benefits to the business and end users. Whether it's a straight forward migration of sites and content or re-architecture and migration our proven SharePoint migration practices will help you accomplish it in a way that meets your business and technical requirements.
Reach out to us if you are looking for a smooth transition from on-premises to SharePoint Online in cloud.