SharePoint Branding and User Adoption
Improve adoption and usability of your SharePoint sites with HexaCorp's SharePoint user adoption and user experience services.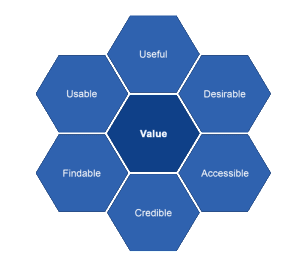 [bliccaThemes_section_title align_style="text-center" header="SharePoint Branding and User Adoption" style="sepstyle2″ font_size="45″ title_color="#002050″]
Improve adoption and usability of your SharePoint solution with HexaCorp's SharePoint design and user-experience services.
Drive Adoption with SharePoint design services
Users interact with well-designed consumer software on a daily basis and increasingly expect the same type of user interfaces from their work-based applications.
Using a range of styles, our SharePoint designers transform generic interfaces into ones that convey corporate identity and resemble popular consumer interfaces.
As a result, your end users are more likely to adopt and continue to use the solution.
Increase Productivity with SharePoint design services
Systems which are difficult or slow to use frustrate users and compromise the system's inherent productivity.
Through usability testing and a range of design techniques, our SharePoint designers ensure that your system provides a clear and consistent user experience.
Ensuring your SharePoint application is rich, engaging and on brand
Businesses and users are more demanding than ever when it comes to branded interfaces and user experience. Applications that suffer from low user experience generally don't have the business impact and return on investment they should.
Applying user centered design techniques and delivering stunning and usable intranets, extranets, websites, mobile solutions and applications will sell the features to your user base. Users need to be able to interact with a vibrant, branded, digital environment that provides a seamless and intuitive user experience to make them want to come back time and time again, which maximizes the return on your investment.
Turning SharePoint into a vibrant digital environment
SharePoint provides all the necessary tools, services and features to ensure it can be transformed into an engaging portal experience. The introduction of channel management ensures you can provide a consistent experience across all your digital channels including desktop mobile and tablet.
Big brands turn to Bright Starr for SharePoint user experience
Turning SharePoint into a well branded and cleverly designed digital experience is a multi-disciplinary endeavor, which involves traditional, creative, web design skills and technical SharePoint development expertise. Bright Starr has years of expertise in doing just this designing extraordinary digital experiences with the perfect balance of form and function. This blend of skills is not typical to an in-house team and rare in other SharePoint consultancies, which is why so many big brands turn to Bright Starr for their SharePoint user experience.