HexaCorp Solution Framework
HexaCorp SharePoint add-ins improve productivity and driver user adoption.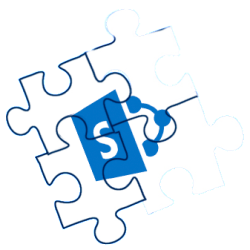 [bliccaThemes_section_title align_style="text-center" header="HexaCorp Solution Framework " style="sepstyle2″ activate_animation="yes" font_size="45″ title_color="#002050″ line_color="#002050″ square_color="#002050″]
HexaCorp has developed several SharePoint add-ins that are designed to fill gaps in SharePoint platform and extended its capabilities. Our SharePoint add-ins are built with users in focus and have a natural and easy user interface. Our SharePoint add-ins guarantee productivity improvement for SharePoint users and administrators.
We are continuously adding features and extending our SharePoint add-ins. If you would like to keep up-to-date on our SharePoint add-ins, please contact us.
If you want our team of experienced SharePoint developers to help with developing customized SharePoint add-ins for your business in SharePoint on-premises or SharePoint Online, please reach out to us.