Modernization through Dynamics 365
Tap into the unprecedented opportunities with today's technology. Introduce new business models through ERP modernization and let HexaCorp's Microsoft Dynamics consultants help you to quickly adapt to this ever-changing environment.
Leverage modernization with our help to improve operations throughout the value chain, amplify sales performance or even use machine learning for a wide range of applications. Let HexaCorp be your trusted partner to help your business achieve more through Microsoft Dynamics 365 and grab the competitive edge.
HexaCorp Microsoft Dynamics 365 solutions:
Evaluate new possibilities by identifying the best fitting Microsoft Dynamics 365 application for your business needs
Customize existing processes and apps with state-of-the-art and innovative functionality courtesy of Dynamics 365
Add-ons that integrate with hundreds of third-party apps that can greatly scale your systems as your business grows
Flexible and personalized training for your employees to make best use of your investment
Expert advisory support and consultation with recommendations that keep your asset running optimally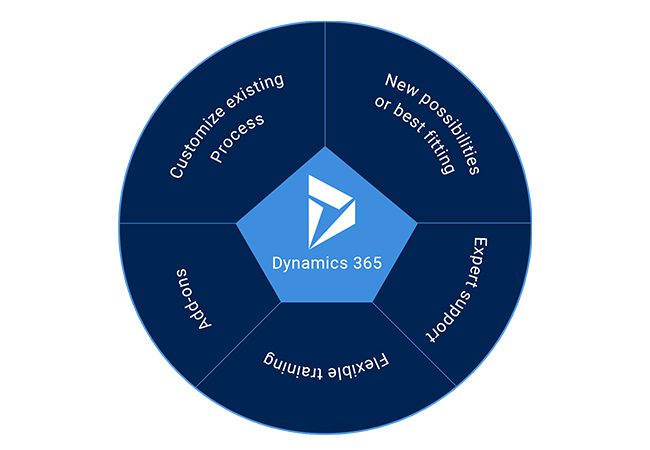 Don't overpay for convenience and quality

Single source for seasoned Microsoft Dynamics implementation experts minimizing or even eliminating expensive FTE resources. Our subscription-based pricing helps you invest your IT dollars where it truly matters.

Maximize your ROI

We take pride in fully assisting you with the design, deployment, and enabling Microsoft Dynamics 365 to improve margins, and achieve your business objectives.

Wide-ranging expertise and support

Blended solution teams offer you maximum implementation value. From day one HexaCorp partners with you through training and production support instilling confidence in your users to take maximum advantage of your investment.
24 × 7 peace of mind

Incident management and support personalized for you.

Unified and connected

HexaCorp's Dynamics 365 consultants ensure all your employees work in cohesion leveraging the common Microsoft cloud platform.

Adapt quickly

HexaCorp is adept at extending your existing applications and customizing new solutions that integrate with existing assets as your business expands.
HexaCorp is with you every step of the way