As a Microsoft Cloud Solution Provider (CSP), we help our customers find the right Microsoft cloud licensing solution that best fits their needs including Office 365, Dynamics 365 and Azure.
What is the Microsoft CSP
CSP stands for Cloud Solution Provider and the program enables CSP partners, like HexaCorp, to sell Microsoft's cloud services like Azure and Office 365 to customers. CSP is not just a licensing program it paves way for partners to provide value additions to customers Microsoft Cloud experience through support, billing and consultation. With CSP program, a customer effectively gets a pay, as you go consumption arrangement via the Microsoft CSP partner, rather than a direct agreement with Microsoft.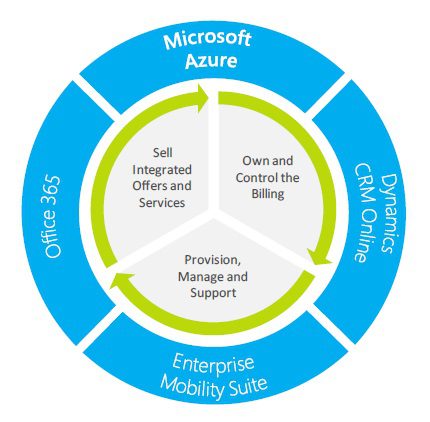 Benefits of CSP Licensing
Flexible billing

Customers can choose the variety of payment modes via credit card, direct debit, invoice etc.

Wider Set of Solutions

Customers have access to wider set of solutions provided by HexaCorp and get benefits from skills and experience our cloud experts have.

Commitment

HexaCorp as a CSP partner is committed in providing high quality support and services.

No upfront billing

With CSP there is no upfront licensing costs for Microsoft cloud services unlike Enterprise Agreement or Open licensing.

Licensing Support

HexaCorp will take care of your Microsoft cloud licenses and enable you to reap the benefits of investment in cloud.

Local Point of Contact

HexaCorp would be the point of contact and handle your support calls in relation to the Microsoft cloud service. We will reach out to Microsoft and work with them if required.
If you are looking to buy licenses for Microsoft Cloud services and not sure which plans to buy, please contact us by filling the form below and we will be happy to provide you consultation and license support services.
HexaCorp is with you every step of the way