Trusted By Many
Future-Ready with Excelling Applications Developed
with HCL Domino & Notes Technology
Spin up easy solutions with simplified application integrations paving way for feasible business collaborations.
HCL Domino & Notes makes your entire business efficient, scalable & easy to use with our cost-effective platform.
HexaCorp's secure business applications, document workflow, decision-making & electronic collaboration ensure seamless business commitments. Integrate social collaboration, messaging & business applications as a single platform utilizing our HCL Domino & Notes technology. We established a client-server software platform that allows team access with collaboration tools & HCL Domino business applications.
Low total cost of ownership
Decreasing costs of infrastructure
High speed of decision making
Rapid application development
Business information protection
Business data high availability
HexaCorp's Services with HCL Domino & Notes technology Optimizes Business Environment
Operate, monitor & support your business environment with our HCL Domino & Notes technology services.

Analysis of your IT infrastructure
HexaCorp's HCL Domino & Notes combines hardware, software & network applications including databases to support the IT infrastructure of the organization. Process & maintain most of the applications online with an enabled IT environment.

Migration of your Notes/Domino environment
Migrate your complicated notes to any on-premises or cloud with automated solutions. Our infallible applications retain most of your user interface, business logic, security, & databases with the most compete & cost-effective end-to-end solutions.

Operation, monitoring and support of your Notes/Domino environment
Focus on the essentials of implementation, operation, monitoring & support for Domino environment from our HCL Domino & Notes. Our experts will guide you with hassle-free monitoring & operational support that enhances the core duties of businesses.

Optimization and expansion of your IT infrastructure
Get a chance to optimize your IT infrastructure with our HCL Domino & Notes technology. Optimization & expansion of your IT infrastructure can hold supreme application development by assessing the performance of current infrastructure.

HCL Notes/Domino License Management
HCL Domino & Notes license Management facilitates development in the Domino customer base and new user adoption as well. Maintain a rapid application development platform along with secure video meetings & chat procuring HCL Domino license.
HexaCorp Proves to be Unique with HCL Domino & Notes Technology
Migrate, Monitor & operate rapid applications with optimized & unique HCL Domino & Notes support.

Stick to a secure platform that's reliable, optimized HCL Domino & Notes platform. Our HCL Notes provides the most secure services based on the premise of securing resources. Our secure infrastructure behaves critically in protecting organization's assets.
Customized Service Level Agreements

We don't let you negotiate because we provide you with the best! Customized service level agreements are possible with our HCL Domino & Notes. Forget to act futile in seeking higher availability, instead choose to prefer the best choice available only for you!

Providing 24/7 support to HCL Domino & Notes entirely relies on our team of experts who never fail to assist your business needs. Each requirement from client remains different & we render our support with exceptional tailor-made support.
Flexibility And Scalability

With profound market-leading performance, our HCL Domino & Notes platform builds applications with flexibility & scalability. Our cloud-native commerce offers agile & flexible solutions to business groups or organizations.
Experience Of Certified Employees

With high-level expertise & proficient team of experts, our HCL Domino & Notes support certified employees. Experience of certified employees highlights active task implementation & allowed to utilize tools that transform the whole business to its requirements.

Greater efficiency relies on enhancing the overall performance & capacity utilizing HCL Notes. Our key performance features include Agent Manager, databases and the Domino directory, the directory catalog, LDAP searches, mail, Web server, Windows NT™ server, and UNIX™ server.
Pragmatic & Distinct Key Features of HexaCorp's HCL Notes
Identify the key features of HCL Notes to incorporate focused & highly compatible business applications.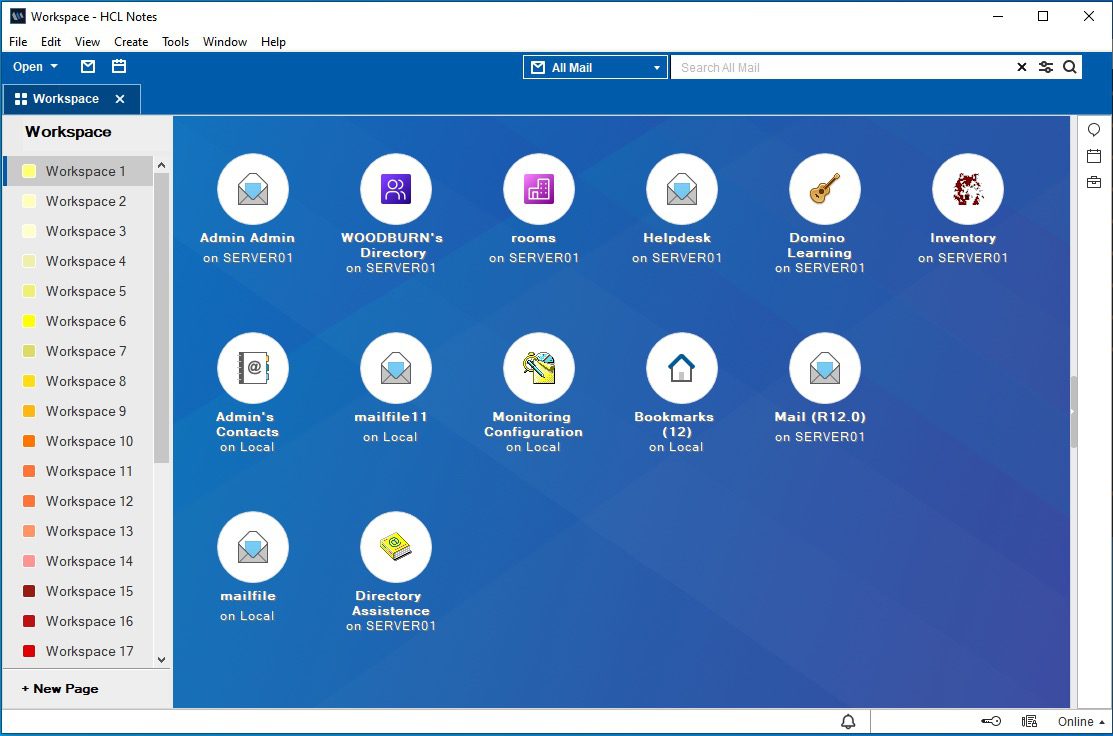 HCL Domino & Notes, A Collaborative Client-Server Platform for Diverse Industry Requirements
Adhering to industry-specific standards, we endeavour well-architected & collaborative client-server platform for distinct industries & their needs.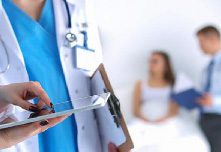 Healthcare / Hospitals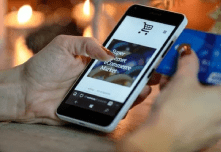 Retail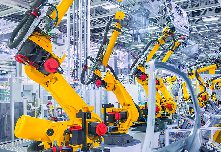 Manufacturing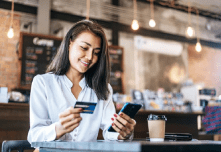 Banking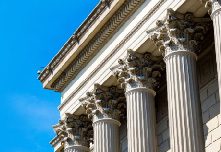 Government &
Non-Profit
FAQ
Frequently Asked Questions
We have decided to migrate, what are my options for HCL Domino & Notes?
Good to hear that! HexaCorp's HCL Domino & Notes provide options to ease your migration process. Our migration tool assists you in evaluating the amount of data to be migrated from a customer's Lotus Notes environment to your destined platform.
What are the top benefits we can gain from the HCL Domino migration?
Migrating to HexaCorp's HCL Domino & Notes is the best choice one can ever make. We will tell you why.
Synchronization of data on several computers
High data security and data access security, additional security against malware
Independent Operating system
Structured information
Effortless & low at cost
What about upgrades & patches of former IBM & Now HCL Domino?
With the specialized IBM Security Protection Network Platform of HexaCorp, our HCL Domino technote provides a detailed list of patches including a summary of upgrades.
What does HexaCorp stand for in HCL Domino & Notes?
HexaCorp incorporates a collaborative client-server software platform with HCL Domino & Notes, formerly sold by IBM & now HCL technologies. We provide cross-platform applications runtime environments with instant interaction services via chat, email & calendars.
What are HCL Domino & Notes advanced features at HexaCorp?
HexaCorp's advanced HCL Domino & Notes include:
Migrating to non-standard views in email
Removing X-Headers in email
Converting RTF to Mime
Address book processing in contacts
Migrating all group members in contacts & many more
FAQ
Signify & Revolutionize your Enterprise with HexaCorp
Spin up easy solutions with simplified application integrations paving way for feasible business collaborations.