Streamline your business with our world-class GCP consulting services. Let HexaCorp's years of experience in the business take your business to its best performance in the cloud. We offer you the full spectrum of Google Cloud Computing Platform services with comprehensive support.
Infrastructure Modernization
VM Migration – HexaCorp partners with you to quickly migrate your VMs to make you ready for the GCP
Data Center Migration – Customized migration of your IT landscape to GCP that best suits your business needs. From assessment to optimization, navigate your custom cloud journey quickly and easily. Decommission or consolidate on-premises data centers, migrate existing VMs as is or upgrade them to containers, we do it all. HexaCorp's seasoned cloud experts will also help you transform applications into cloud services and solve your toughest problems.
VMware as a Service – Run your VMware workloads natively on GCP and leverage the value of your existing VMware investments. Maintain operational continuity and avoiding data center management, hardware refreshes, and procurement cycles.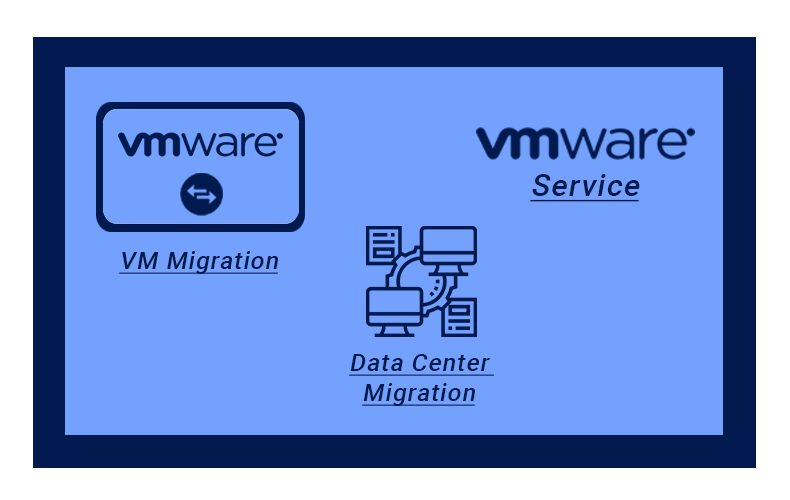 Database Migration
Comprehensive strategies for end to end database migration done right the first time. Simplify and quicken your database migration life cycle, from assessment to validation.
Database Modernization
Make your business apps more secure, reliable, easier to manage, and faster to scale by modernizing your databases
SQL Server on GCP
Flexible, scalable, and high-performance SQL Server VMs.
Open source databases
Build on fully-managed open source databases with enterprise-grade support. HexaCorp makes it easier for you to build applications and deploy more secure open source databases at scale regardless of the underlying infrastructure.
What about some intelligent business analytics that bring your data to life with rich visuals? We will help you to embed stunning, interactive reports and dashboards within your business analytics applications. Additionally, enable self-service and vital data discovery for your business users. HexaCorp's analytics experts will assist in combining data from disparate sources yielding crucial insights.
Application Modernization
Anthos hybrid and multi-cloud

Modernize existing apps. Build new apps rapidly in hybrid and multi-cloud environments.

API Management

Manage APIs with greater security, visibility, and control.

Cloud-native application development

Build, run, and operate cloud-native apps.

Mobile apps and sites

Build scalable, globally available apps and websites.

Modernize legacy applications

Extend legacy applications and modernize alongside new cloud services.

Serverless solutions

Build full stack serverless applications with GCP's storage, databases, machine learning, and more.

DevOps

Hexacorp's seasoned experts have your back for configuration management, CD/CI and infrastructure as code.
Data lake modernization
Store, process, and analyze massive volumes of structured and unstructured data in a more secure, cost-efficient, and agile process.
Data warehouse modernization
Modernize your legacy data warehouse and make better informed business decisions quickly with BigQuery—a serverless, fully managed, and highly scalable data warehouse with built-in machine learning.
Productivity and Collaboration
GSuite
Enhance collaboration quickly and efficiently. Rapidly rewrite legacy workflow applications using Appsheets.
Chrome Enterprise
Liberate your IT teams from administrative tasks with Chrome Enterprise.
Cloud Search
Optimize and tune the best of Google Search for your company.
Don't overpay for convenience and quality

Single source for seasoned and certified cloud consultants minimizes or even eliminates expensive FTE resources. Our subscription-based pricing helps you invest your IT dollars where it truly matters.

24 × 7 peace of mind

Incident management and support personalized for you.

Unified and connected

HexaCorp's consultants ensure all your employees work in cohesion leveraging the GCP platform.

Tap into the cloud with scalability unlimited

With HexaCorp's GCP consultants, we effectively scale database services to support all your applications even as they evolve. Migrate, manage, and modernize data with secure, reliable, and highly available databases.
Customize business intelligence

HexaCorp will work closely with your teams to democratize insights and unlock the value hidden in your data with Google and/or third-party BI tools.

Add value with analytics and insights as a service

HexaCorp's highly experienced GCP consultants closely collaborate with your business to give you the best and state-of-the-art performance analytics and insights as a service. We place a premium on transparency and effective client communication making it one of the keys to our success in the industry.

Secure access from anywhere

Our cloud solution is customized for you such that your employees can access data securely from anywhere. Manage identities easily across users and devices. HexaCorp's GCP solution protects your applications from fraudulent activity, spam, and abuse.
HexaCorp is with you every step of the way