Full Stack Application Development Services
Full Stack, no half measures! Keep ahead of the lightning-fast developments in tech around you. HexaCorp's skilled programmers have mastery over the whole range. Anything from web and mobile apps to desktop or tailored embedded solutions that suit your business the best. We are your trusted partner at providing your business with solutions across the full technology stack, including both front-end and back-end.
HexaCorp full stack development expertise:
Back-end development
Front-end design
API integration
Database design
Other parts of the spectrum like PHP, Angular.JS, Node.js, Ruby on Rails, ReactJS, Laravel etc.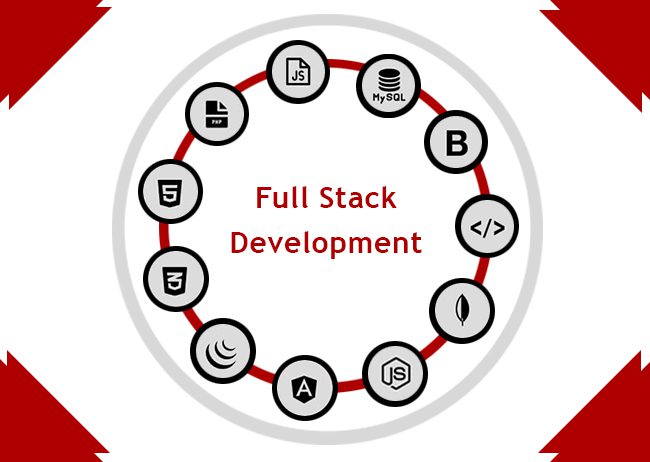 Don't overpay for convenience and quality

Single unified and coordinated source for seasoned full stack application developers minimizing or even eliminating expensive FTE resources. Our subscription-based pricing helps you invest your IT dollars where it truly matters.

24 × 7 peace of mind

Incident management and support personalized for you.

Tremendous value-add

HexaCorp's experienced and certified full-stack programmers effectively collaborate with your business to execute integrations with other systems like social networks, email marketing and more.
360° capability

HexaCorp's seasoned consultants and programmers identify your requirements quickly to get your full stack application development on track correctly the first time.

Be worry free across the full-stack

Our experienced implantation and support teams ensure that your customized solution is stable and your business keeps up with all updates.
HexaCorp is with you every step of the way