Trusted By Many
Well-Defined Futuristic Strategies to Build Powerful Infrastructure with Full Stack Development Services
Pack our well-architected strategies of Full Stack Development Services for your business to handle & scale infrastructure & web applications.
HexaCorp's Full Stack Development Services create an intuitive & flawless user experience to help your clients excel in UI/UX processes. Our experienced Full Stack developers transform your ideas digitally with customized solutions & best coding practices & standards.
We approach with agility & create continuous integration and delivery pipeline. Our SLA-driven support and maintenance fix issues & performance consistency to change business needs.
24×7 Help Desk Support
Enhanced productivity
Expedited development process
Highly Scalable
Quality and Security
Compliance Management
HexaCorp's Reliable & Suitable Full Stack Development Service Features
Robust technology & combined insights of Full Stack Development Services specialize in delivering better user experience.
Creative Flexibility

We offer stable & customized full-stack solutions with cutting-edge technology & cater to business requirements in the most realistic manner. With creative flexibility & extensive knowledge of back-end & front-end development services, we provide reliable & compatible full stack services.
Quick Upgradation

Have a quick upgradation with result-oriented Full Stack Development Solutions that leverages your web & mobile projects with high security & scalability. HexaCorp's Full Stack developers assist with identifying roles and responsibilities with corresponding challenges.
Agile methodology

With agile methodology, boost your business development productivity with agile development, we render cost-effective & high-quality software solutions. Our agile methodology of software development makes your solutions swift & quick.
High-Performance Optimization

We, at HexaCorp, develop web applications with high-performance optimization for front and back-end logic to provide a wide range of features. Our Full Stack services help your business run back-end that connects applications to various data centers.
Experienced developers

Our team of experienced Full Stack developers excel in all the stages of software development including CCS, HTML, JavaScript, Databases, Web Storage & Back-end. We help you kickstart your business with accessible full stack solutions for web & mobile app development.
Customer support and Satisfaction

HexaCorp desires to provide the best solutions for our customers. Customer support & satisfaction stays the foremost idea in producing quality work with developer contentment to customer support. Reliable services & follow-up with customer demand increases customer support & satisfaction to a greater extent.
HexaCorp's Design-Centric Front-End Web Development
with Full Stack Services
We provide exceptional Front-End Development solutions transforming the codes by back-end developers.
Frameworks
SpringBoot
Angular JS
.Net
Ruby on Rails
Languages
JSP
JavaScript
jQuery
HTML 5
CSS 3
Realizing Multi-Tier API Development in Full Stack Application Development
Divide & Distribute business applications into multiple components with our Multi-Tier Development utilizing Full Stack services.



Strategize Secure & Stable Back-End Web Development
Dispensing secure & stable back-end development services with Full Stack helps maintain integrity & execute robust programs.



Deploy Our Full Stack Development Services on Your Own Cloud
Get ready to deploy Full Stack services on the cloud to run business applications with no complications.

JIRA
With Jira, make your project management agile & customizable. Our JIRA platform management tool can be used anywhere to track the progress of Full Stack development services. Our services with JIRA tool can be tailor-made to fit any workflow.

Ticket Management and Supporting tools
Find access to ticket management & supporting tools with user-friendly, enriched features & cost-effective Full Stack Development Services. Our software solution for ticket management & supporting tools creates automated ticket management for business processes.

GitHub
GitHub makes your front-end & back-end solutions hassle-free. Our Full Stack projects on GitHub pave the way to building application development skills. Implementing our Full Stack project helps you refine programming capabilities.

AWS Cloud
We help you deploy web applications to AWS Cloud, create business logic & algorithms & manage AWS resources in a single unit. Our Full Stack services allow to collect, create & update stacks defined by AWS Cloud Formation Template.
Prominent Features of our Full Stack Development Services runs Seamless Web Applications
Well-established features of HexaCorp ensure secure functionalities followed by data security.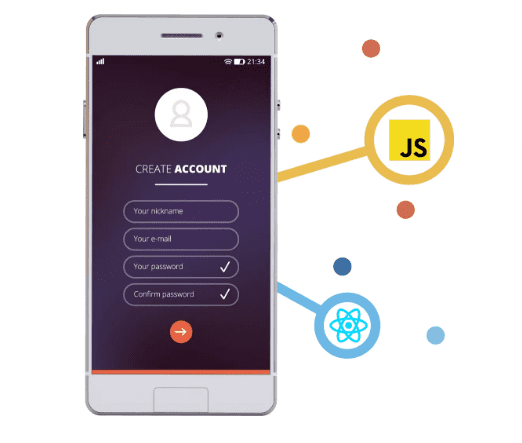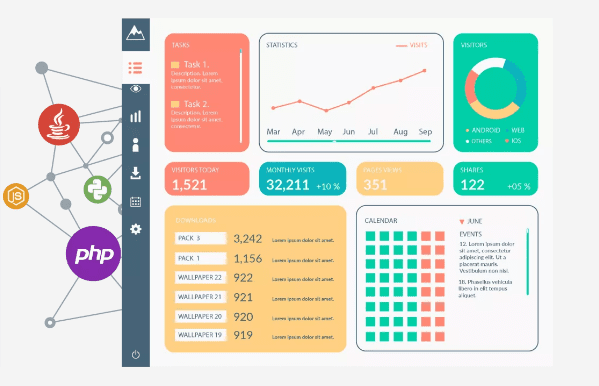 HexaCorp's Predominant Full Stack Development Services Exhibit Proficiency in Diverse Areas
Grab our Full Stack Development Services to rehearse definite solutions for your industry requirements.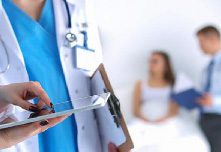 Healthcare / Hospitals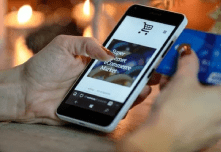 Retail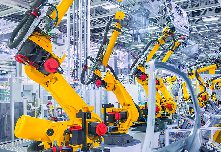 Manufacturing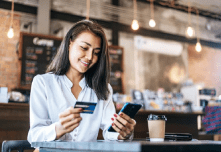 Banking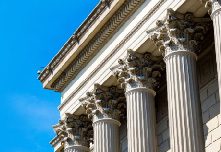 Government &
Non-Profit
Frequently Asked Questions
How is HexaCorp the best choice for my Full Stack development project?
HexaCorp is the best choice for your Full Stack Development Project as we provide scalable & customized solutions with no compromise.
Do you use any project management tools?
Yes, we use project management tools like JIRA & much more to perform seamless project operations. Our tools of Full Stack Development Services help in accessing extensive solutions with ease.
Will I get reports from the developers on time?
Of Course! We are responsible for timely alerts & reports from developers. Our developers are experts in providing Full Stack services & endeavour your business needs 24/7.
What are the most popular types of software development tools I can expect from HexaCorp?
HexaCorp provides Front-End & Back-end Full Stack software development tools to incorporate front-end & back-end technologies. Our developers are equipped with in-demand software development skills to fulfill your Full Stack Development services for businesses.
HexaCorp Cloud Infrastructure Full Stack Disaster Recovery Service Key Benefits?
HexaCorp's Full Stack disaster recovery services provide multiple key benefits. We provide comprehensive disaster recovery with complete protection for applications. Our key benefits include:
Minimal Recovery Time Objectives (RTO)
Automated Disaster Recovery Operations
Experts for disaster recovery
Flexible workflow
Customized disaster recovery plans
Complete stack switch over with scalability & reliability
FAQ
Signify & Revolutionize your Enterprise with HexaCorp
Get most of your answers with our team of Full Stack experts with a serene approach & brisk results.